Description
PROMOTER ENGAGED
ABEILLE HABITAT is the holding company of a real estate development group established in Occitania for 12 years. With a share capital of €350,000, ABEILLE HABITAT holds stakes in real estate development companies such as KALELITHOS, SCI BELLE PIERRE 1, SNC BELLE PIERRE 2, SBC BELLE PIERRE 3, SARL PIKAL, SCI HAMEAU DES BERGES DU RHONE.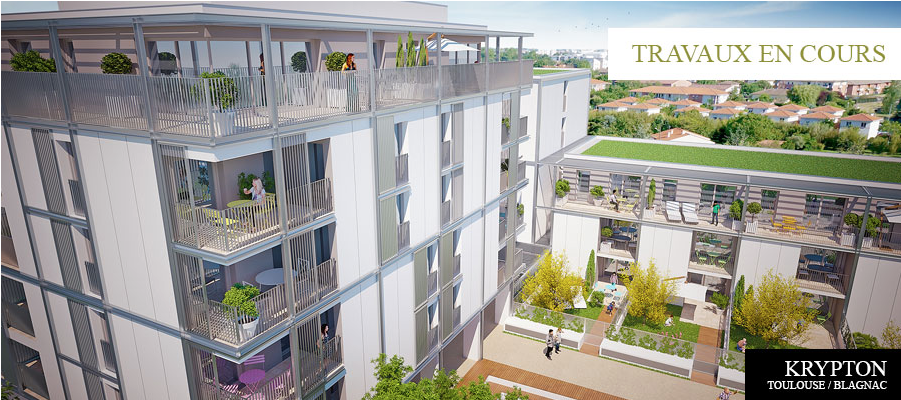 Since the beginning of its activity, it has been recognized for its innovations and its quality of achievements. In particular, and as early as 2009, a first building was awarded the BBC label.
In 2017, the Koh I Noor residence was delivered with a dichroic glass facade, which had never been done before. This glass has the particularity of breaking down light and offering very different reflections depending on the sun and the angle of view.
This operation received the Silver Pyramid in 2015.
This building has considerably strengthened the company's reputation, which now allows it to have ambitious development prospects with many land opportunities. Some of these operations will also be developed in co-promotion (Nexity, Icade, Agir,...).
THE TEAM
Bertrand de Gouttes - President and founder

Kamel Boumaza - Program Director

Sylvia Mauger - Administrative & Financial Manager

Sandra Baré - Head of Communication & Partner Relations

Estelle Barraco - Operations Manager

Céline Almeras - Sales Manager

Myriam Lopez - Land Developer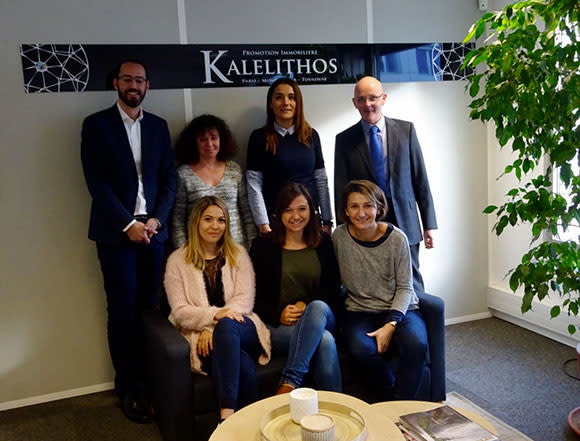 CURRENT PROGRAMS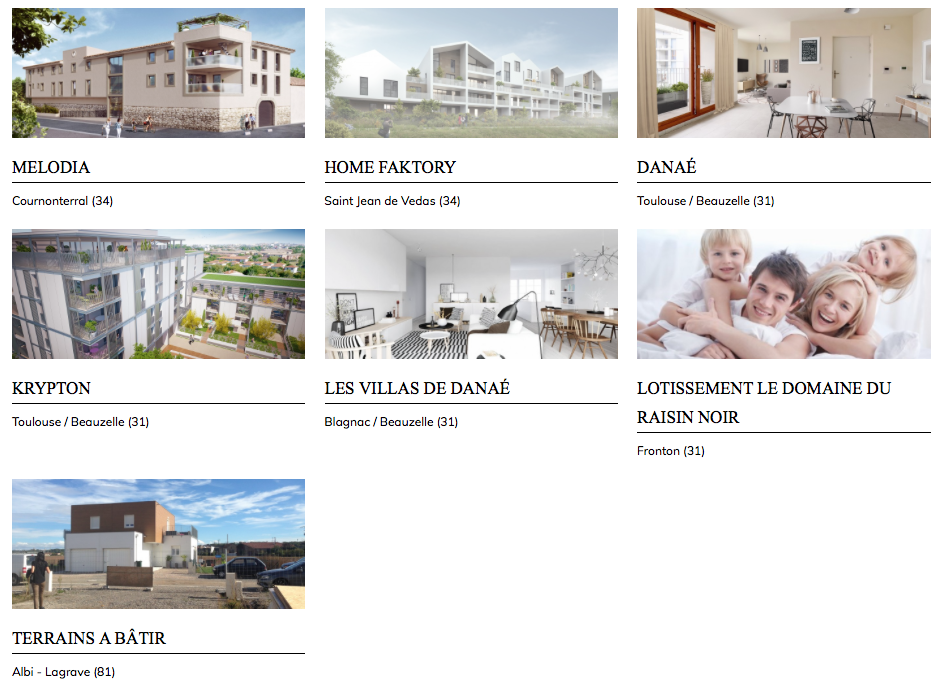 THE REFERENCES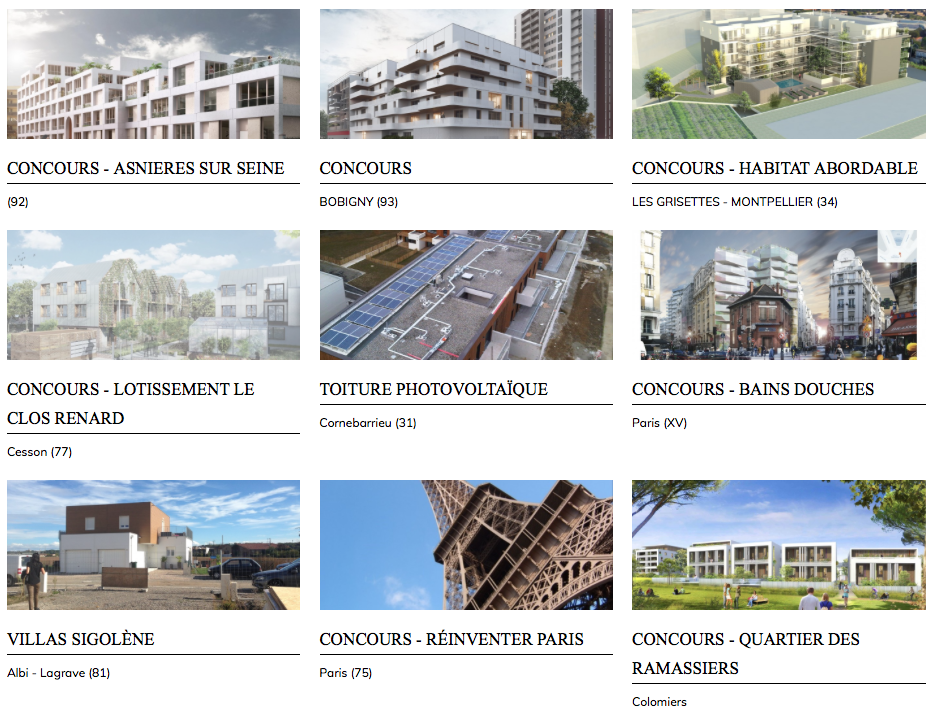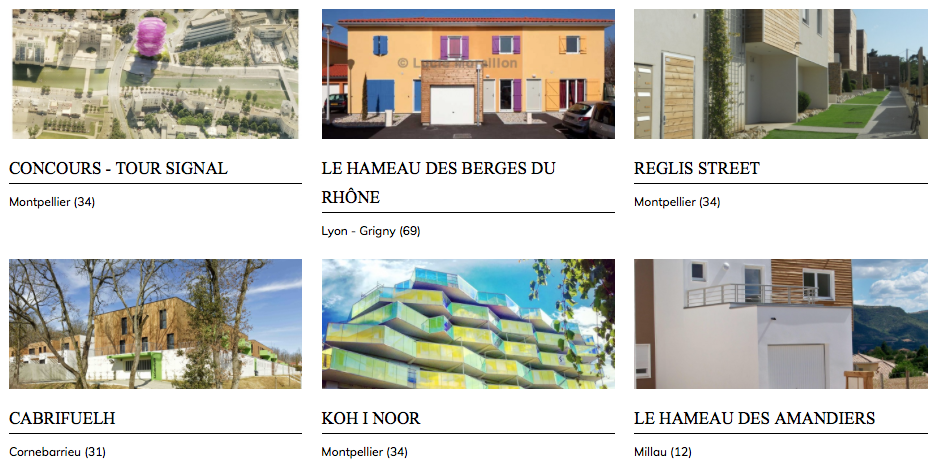 A PIONEER IN CROWDFUNDING
« Carresser du doigt le métier de Promoteur »...
By positioning 3 real estate transactions on the Anaxago financing platform, Abeille Habitat innovates by allowing any investor to access a dream share: to become a real estate developer.
A success beyond expectations: in 2014, Abeille Habitat, through its subsidiary Kalelithos, is raising the largest amount of national funds.
New investors who have become Ambassadors for the brand and its values, who follow each step of the project with great interest.
Many press articles have widely publicized this success.
An approach that resolutely registers Abeille Habitat as an avant-garde promoter and explains ABEILLE HABITAT's approach of using alternative financing again via a platform such as Monaco Crowdfunding.
Transactions to be financed
Abeille Habitat now operates only in the Occitanie sector, after the resale of the Parisian projects.
10 lots are subject to promises of sale (awaiting recourse from third parties and purging of the permit)
The engagement must make it possible to accelerate the launch of the following programs: . Nîmes (Co Promotion ICADE and Kalelithos) (55 Apartments)
. Montpellier city centre EAI: (Co Promotion NEXITY and Kalelithos) (38 Apartments)
. Gaillac Service Residence (Co Promotion NEXITY,DOMYTIS and Kalelithos) (37 Apartments)
. Saint Bres (25 Apartments)
. Montpellier districts les Aubes (14 Apartments)
. Marseillan (50 Apartments)
. Montpellier Quartier Les hauts de Massane.
ABEILLE HABITAT offers to contract with private investors a repayable loan of 350,000€ over 4 years at an annual rate of 8% with quarterly maturities.
How will Abeille Habitat repay its loan?
Abeille Habitat's business is of course recurrent since Abeille Habitat has new operations in its portfolio that must be completed as building permits are obtained.
Today, there are 10 lots under promise of sale (awaiting recourse from third parties and purging of the permit), including 4 co-promotion programs.
The group still holds 11% of the inventories of its previous real estate programs completed or in the process of being delivered for a total amount of €5.955 million, generating an overall net margin of €4.780 million and a debt of €3.368 million. The increase in profits of all its subsidiaries ensures that Abeille Habitat is able to repay this participating loan.
The new commercialisations (2nd & 3rd tranche of the Raisin Noir estate, Melodia, Villeneuve Maguelone, Pere Soulas, EAI & Nîmes ensure the group's sustainability over the next 3 years (see diagram below).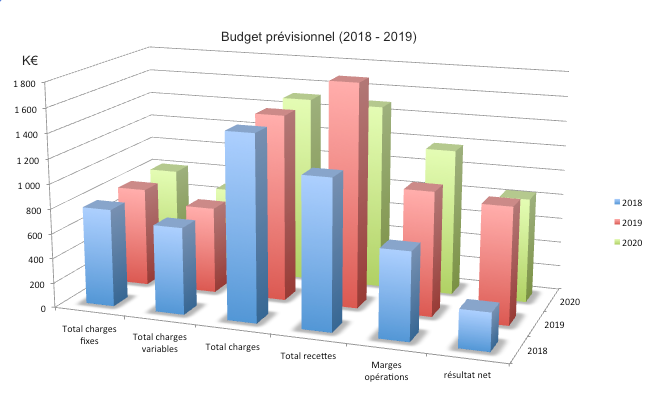 In addition to the recurring business, Abeille Habitat has €398,500 in current accounts in KaleLithos (figure unchanged since the end of 2017). In the event of the closure of KaleLithos' business, the balance of debts and receivables would generate a sufficient surplus to be transferred to Abeille Habitat for the repayment of this current account.
What is the total amount of the company's debt?
Abeille Habitat's debt now only includes Bertrand de Gouttes' current accounts and Crédit Agricole's real estate loan for a T4 villa in Lagrave. This one amounts to 75.300€ today.
The credit of 75.300€ corresponds to a T4 villa bought and rented in Lagrave 81 and added as a pledge.
What is the value of the pledged real estate assets?
The value of the pledged property is approximately €400,000 since the 3 properties purchased were purchased with a VAT rate of 5.5% (PLS housing). The purchase value of the land was €274,920 and KaleLithos built 3 homes.
Abeille Habitat also owns a 4 room villa in the same operation. The purchase price is 135,750€ and the market value can be estimated at 150,000€ (VAT also at 5.5%). Crédit Agricole took an IPPD of €108,600. The remaining credit due on this loan amounts to 75,000€.
An early repayment of the loan is possible