Monaco Crowdfunding propose humanitary, responsable and innovant projects.
Monaco Crowdfunding propose all type of crowdfinancement: Donation
I choose a project
I select a reward
I keep track on the realisation Lending
I select a company
I lend it with a contract
I receive monthly remboursement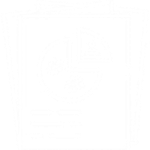 Equity
I select a company
I make a invest starting from € 1000
I receive dividends or royalties

Project Selection
The first step is your
registration on Monaco Crowdfunding platform
.
We ask you to submit your funding application accompanied by all the necessary documentation helping us to understand your activity and the fundraising campaign ( a description of your activity, the financial projections and the details of financing needs with the intended destination of the funds )
After the review of these documents, a meeting will be organized.
They are two possibility for the next step :
If you want to open your capital, you submit your 3 years business plan and least and your valuation proposal.
If you want to borrow money, you provide at least the annual reports for the two last years and your business plan..
Due-diligence
We will then proceed to the in-depth study to judge the viability and relevance of the project.   The financial analysis is presented to experts' committee, all of them being specialist in a specific field.
Based on their opinion, either :
Monaco Crowdfunding management gives a final favorable opinion on the project 
Or Monaco Crowdfunding management gives a disfavorable opinion on the project, or if relevant, asks you to provide additional information in order to complete the audit and issue its final opinion  
Preparation of the fundraising campaign
After the signature of the Fundraising mandate, we set up, together, the necessary tools to put the crowdfunding campaign in place.
Investment tracking
After the fundraising, you must communicate regularly with your investors to keep them informed.