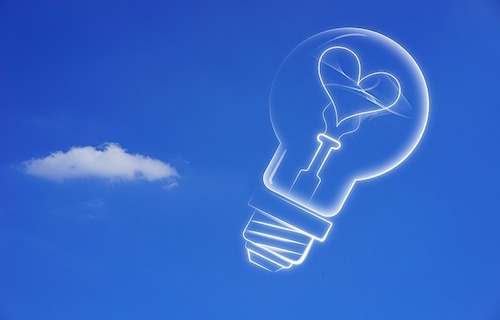 Fusions & acquisitions dans le crowdfunding
January 19 2018
Mergers & acquisitions in crowdfunding
2017 est encore une annnée record pour le crowdfunding dans le monde. Les chiffres qui seront prochainement publiés démontrent que la finance alternative est plébiscitée et légitimée par tous.
La France approche le milliard d'euros de collecte quel que soit le mode de financement. Le Royaume Uni concentre cette année encore les 3/4 de la collecte européenne.
Très tôt le gouvernement britannique a su tirer partie de l'émergence des plateformes de crowdlending.
Le 1er mars 2014, la British Business Bank a annoncé un nouvel investissement de 40 millions de livres pour soutenir de nouveaux prêts aux petites entreprises par le biais de la plateforme de prêt participatif Funding Circle. Ce sont au total 450 millions de livres sterling de prêts au cours des 18 mois suivant qui ont été réalisés.
A cette occasion, le Secrétaire d'Etat au Commerce de l'époque, Vince Cable, avait déclaré : « les grandes banques doivent être challengées par de nouveaux acteurs, les plateformes de P2P et d'autres fournisseurs ».
En France, il faut attendre avril 2017, pour que la Banque Publique d'Investissement réalise son premier investissement via la plate-forme française de prêts aux PME, Lendix. Depuis, BPIFrance a prêté 3,4 millions d'euros via son intermédiation.
Le Fonds européen d'investissement (FEI), filiale de la Banque européenne d'investissement (BEI), s'est mis lui aussi à prêter via des plateformes de prêt participatif, pour un total de18,5M€ aux TPE et PME française, 146 M€ via les autres plateformes de financement participatif d'Europe.
Le gouvernement Suisse annonce son intention de recourir également à l'intermédiaition de plateformes de crowdlending pour aider les startups helvétiques.
Le crowdfunding est entré dans un contexte extrêmement concurrentiel avec notament l'arrivée en Europe des puissantes plateformes Américaines avec 20%.
En France, la résistance s'organise avec des fusions entre plateformes et le rachat des plateformes de crowdfunding par des banques, des compagnies d'assurance. A l'exception de Wiseed et Anaxago qui ont des investisseurs privés à leur capital, toutes les autres grandes plateformes françaises (credit.fr, Lendix, Unilend, KissKissBankBank, Lendosphère, Smart Angels, Ulule, Miimosa, Tudigo…) sont détenues par des Assureurs (CNP assurances, Groupama, Allianz, Maif,..) des fonds d'investissements (BPI, Zencap, Partech ventures, 123 Ventures, 360 Capital Partners, Citizen Capital, Elaia, XAnge, Tikehau Capital,…) ou des banques (banque Wormser frères, BNP, la Banque Postale, Credit Mutuel Arkéa, Crédit Agricole…).
A Monaco, c'est l'expectative qui prédomine à l'égard de la finance alternative. Raison pour laquelle, Monaco Crowdfunding a également entamé des discussions avec des fintech européennes pour nouer des partenariats ou des rapprochements susceptibles de lui assurer sa place dans le crowdfunding mondial.
2017 is still a record year for crowdfunding in the world. The figures that will be published soon demonstrate that alternative finance is acclaimed and legitimized by all.

France is approaching one billion euros of collection whatever the mode of financing. The United Kingdom concentrates again this year 3/4 of the European collection.
Early on, the British government has welcomed the emergence of crowdlending platforms.

On March 1, 2014, the British Business Bank announced a new £ 40 million investment to support new small business loans through the Funding Circle crowdfunding platform. A total of £ 450 million in loans over the next 18 months has been realized.


On this occasion, then Secretary of Commerce Vince Cable said, "Big banks need to be challenged by new players, P2P platforms and other providers."

In France, it is necessary to wait until April 2017, for the Public Investment Bank to make its first investment via the French platform of loans to SMEs, Lendix. BPI France has since loaned 3.4 million euros through its intermediation.
The European Investment Fund (EIF), a subsidiary of the European Investment Bank (EIB), has also lent via participatory loan platforms, for a total of € 18.5m to French micro and small businesses, € 146m through other crowdfunding platforms in Europe.

The Swiss government announces its intention to also use crowdlending platforms to help Swiss startups.

Crowdfunding has entered a highly competitive context with the arrival in Europe of powerful American platforms with 20%.

In France, the resistance is organized by mergers between platforms and the redemption of crowdfunding platforms by banks and insurance companies. With the exception of Wiseed and Anaxago, which have private investors in their capital, all other major French platforms (credit.fr, Lendix, Unilend, KissKissBankBank, Lendosphere, Smart Angels, Ulule, Miimosa, Tudigo ...) are owned by Insurers (CNP Insurance, Groupama, Allianz, Maif, etc.) investment funds (BPI, Zencap, Partech Ventures, 123 Ventures, 360 Capital Partners, Citizen Capital, Elaia, XAnge, Tikehau Capital, ...) or banks ( Wormser brothers bank, BNP, Banque Postale, Credit Mutuel Arkéa, Crédit Agricole ...).

In Monaco, expectancy dominates alternative finance.
This is why Monaco Crowdfunding has also entered into discussions with European fintechs to form partnerships or mergers that could secure its place in global crowdfunding.