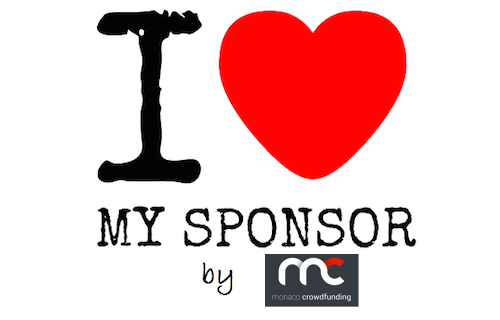 Devenez sponsor
March 27 2018
Become sponsor
Le sponsoring est une technique de marketing et de communication rattachée à une opération événementielle. En retour, l'organisateur ou le participant à l'évènement doit fournir une visibilité à l'entreprise, à hauteur de sa contribution, lui permettant d'accroître sa notoriété auprès du public et d'améliorer son image de marque.
Ce vecteur de communication procure à l'entreprise une exposition durable, ciblée, et élevée, avec la visibilité de son logo.
Le sponsoring est un moyen de communication et de partager de valeurs entre le sponsor et l'entreprise grâce à son association à cet évènement. Cette communication se décline en interne en fédérant autour de l'évènement les collaborateurs au sein même de l'entreprise, mais aussi en externe avec l'organisation d'une campagne de relations publiques ou publicitaire, à l'occasion du lancement d'une nouvelle gamme de produits ou de services.
Aussi, il existe différentes types de sponsoring:
• Le sponsoring financier : il s'agit de dons.
• Le sponsoring technologique : mise à disposition d'un savoir-faire.
• Le sponsoring en nature : mise à disposition ds produits, de services ou de moyens.
• Sponsoring de compétence : mise à disposition de collaborateurs.
Fiscalement, les dépenses de parrainage sont déductibles du résultat imposable de l'entreprise dès lors que la marque de l'entreprise a bien été exposée au public.
La facture générée dans le cadre du sponsoring est TTC mais l'entreprise sponsor peut déduire la TVA facturée.
Monaco Crowdfunding propose aux entreprises des offres de sponsoring sportifs selon l'envergure et le budget que celles-ci souhaitent consacrer à leur communication.
A partir de 2500€, le logo de votre entreprise peut figurer sur un minibus de l'Association Sportive de Monaco Rugby à l'année ou sur la combinaison ou la Formule 1 au Grand Prix historique de Monaco du 11 au 13 mai 2018.
A partir de 15 000€ sur la voile du skipper Thomas Guichard lors de la prochaine Route du Rhum à partir du 4 novembre 2018.
Ces offres s'accompagnent de packaging d'animation à l'intention des collaborateurs et des clients avec notamment des accès VIP à Monaco ou des navigations privées sur le Class 40 de Thomas Guichard.
A tous les futurs sponsors qui soutiendront l'un des projets ci-dessous, Monaco Crowdfunding offrira une exposition durant une année du logo de l'entreprise sur la page d'accueil relookée de sa plateforme.
Sponsoring is a marketing and communication technique attached to an event operation. In return, the organizer or the participant of the event must provide visibility to the company, to the extent of its contribution, allowing him to increase his notoriety with the public and to improve his image of mark.
This vector of communication provides the company with a long, targeted and high-profile exhibition with the visibility of its logo.
Sponsorship is a way of communicating and sharing values between the sponsor and the company through its association with this event. This communication takes place internally by uniting the employees within the company, but also externally with the organization of a public relations or advertising campaign, on the occasion of the launch of a new range of products or services.
Also, there are different types of sponsorship:
• Financial sponsorship: these are donations.
• Technological sponsorship: provision of know-how.
• Sponsorship in kind: provision of products, services or means.
• Sponsorship of competence: provision of employees.
Fiscally, sponsorship expenses are deductible from the taxable income of the company once the company's brand has been publicly displayed.
The invoice generated as part of the sponsorship is VAT but the sponsoring company can deduct VAT invoiced.
Monaco Crowdfunding offers companies sports sponsorship offers according to the size and budget that they want to devote to their communication.
Starting from 2500 €, your company logo can appear on a minibus of the Monaco Rugby Sports Association in the year or on the combination or the Formula 1 at the Monaco Grand Prix from 11 to 13 May 2018.
From 15 000 € on the skipper's sails Thomas Guichard during the next Route du Rhum from 4 November 2018.
These offers are accompanied by promotional packaging for employees and customers, including VIP access to Monaco and private sailing on Thomas Guichard's Class 40.
To all future sponsors who will support one of the projects below, Monaco Crowdfunding will offer a one-year exhibition of the company's logo on the revamped homepage of its platform.