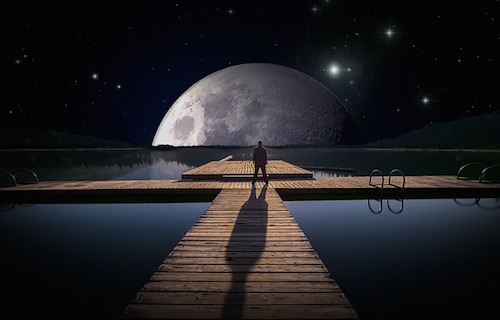 Startup Studio : un nouvel horizon pour vos investissements
October 20 2017
Startup studio : a new horizon for your investments
80% des startups disparaissent dans les 5 premières années qui suivent leur création. Manque de moyens, erreur de management, inadéquation du concept, entraînent souvent leur disparition.
Alors, un concept de Startup Studio est apparu en 2007 avec la création de « Rocket Internet ». Son modèle consiste à constituer une structure dans laquelle les nouvelles startups vont bénéficier de l'expérience et des ressources de la société mère. Couvées jusqu'à leur maturité, elles auront plus de chances de réussir leur envol. Aujourd'hui il en existe quelques dizaines dans les écosystèmes des startups dans le monde.
Ce concept repose sur un critère fondamental : l'innovation. Tout débute par l'identification d'un besoin pour lequel, il n'y aurait pas de solution sur le marché. Une étude de marché va avérer la nécessité de la solution, permettre l'élaboration d'un business plan, y appliquer un business model. Le studio lance alors le projet en utilisant la méthode du « validated learning ». Le consommateur potentiel est sollicité pour tester la solution et son appétence à l'utiliser. Les fonctionnalités et les différentes gammes sont élaborées à partir des retours de ce marché potentiel.
Si le projet est jugé réalisable, viable et rentable, le studio décide de constituer la startup en injectant une partie de ses fonds propres comme capital d'amorçage, de pourvoir à son hébergement et à son équipement. Un premier noyau d'associés (ayant les compétences nécessaires à l'activité de la future startup) est recruté et reçoit la promesse d'une part du capital social de l'entreprise à la première levée de fonds.
Le studio agit en un accélérateur de compétences managériales, avec le recrutement de profils complémentaires et expérimentés (design, marketing, développer web, vente, …) destinés à renforcer l'équipe. les dirigeants de la startup évitent ainsi les erreurs de casting et se consacrent uniquement au développement de la solution. Comme le studio lance régulièrement des projets, la startup profite des réussites et des échecs de tout l'écosystème du studio. La tansversalité entre les projets constitue un véritable accélérateur du management et l'opportunité de confronter sa stratégie à celle du marché.
En moyenne 18 mois après sa création, le studio accompagne la startup dans sa première levée de fonds nécessaires à poursuivre son développement. Cette levée de fonds peut être conjointement menée entre une campagne de crowdfunding (pré-ventes ou capital) et un tour de table avec des fonds de venture capital ou de business angels. Avant sa troisième année, le studio cède progressivement ses parts dans la startup pour lui donner une plus grande autonomie.
A terme, le studio conserve 10% du capital social et une place au board. L'équipe du studio reste en appui mais se concentre déjà sur le développement de nouveaux projets. C'est une manufacture de startups. La rotation de projets à succès constitue son business model et l'essentiel de sa source de revenus avec des prestations externes d'accompagnment au sein d'incubateurs ou d'accélérateurs traditionnels. Plus le studio dispose de fonds propres et plus il est en mesure de créer des startups sur des concepts de niches.
Pour un investisseur non professionnel, l'opportunité d'investir au capital d'un studio apporte l'assurance que son investissement indirect dans des startups prometteuses fera l'objet d'une sélection fiable, d'un accompagnement managérial et d'une vigilance, confiés à des professionnels ayant en commun d'avoir également investi leur fonds propres. Monaco Crowdfunding vous propose d'investir dans STARTUP MAKER, un studio français dont l'ambiton mondiale s'appuie déjà sur de très belles réussites entrepreneuriales.
80% of startups disappear within the first 5 years after their creation. Lack of resources, management error, inadequacy of the concept, often lead to their disappearance
.
So, a concept of Startup Studio appeared in 2007 with the creation of "Rocket Internet". Its model consists in establishing a structure in which the new startups will benefit from the experience and resources of the parent company. Hatched until maturity, they will have a better chance of successfully flying. Today there are a few dozens of them in the ecosystems of startups in the world.
This concept is based on a fundamental criterion: innovation. It all begins with the identification of a need for which there would be no solution on the market. A market study will reveal the need for the solution, allow the elaboration of a business plan, apply a business model. The studio then launches the project using the "validated learning" method. The potential consumer is asked to test the solution and its eagerness to use it. The functionalities and the different ranges are elaborated from the returns of this potential market.
If the project is deemed feasible, viable and profitable, the studio decides to set up the start-up by injecting part of its own capital as seed capital, to provide for its accommodation and equipment. A first nucleus of partners (with the necessary skills for the future startup business) is recruited and receives the promise of a share of the company's share capital at the first fundraising event.
The studio acts as an accelerator of managerial skills, with the recruitment of complementary and experienced profiles (design, marketing, web development, sales, ...) intended to strengthen the team. the leaders of the startup thus avoid the errors of casting and dedicate themselves solely to the development of the solution. As the studio regularly launches projects, the startup takes advantage of the successes and failures of the entire studio ecosystem. The tansversality between the projects is a real accelerator of management and the opportunity to compare its strategy with that of the market.
On average 18 months after its creation, the studio accompanies the startup in its first fund raising necessary to continue its development. This fundraising can be jointly carried out between a crowdfunding campaign (pre-sales or capital) and a round table with venture capital funds or business angels. Before its third year, the studio gradually gives up its shares in the startup to give it a greater autonomy.
Eventually, the studio retains 10% of the registered capital and a place on the board. The studio team remains in support but is already focusing on the development of new projects. It is a startups manufacturer. The rotation of successful projects is its business model and the main source of its income with external accompanying services in incubators or traditional accelerators. The more the studio has its own funds and the more it is able to create startups on niche concepts.
For a non-professional investor, the opportunity to invest in a studio's capital provides assurance that its indirect investment in promising startups will be subject to reliable selection, managerial accompaniment and vigilance, entrusted to professionals having in common also to have invested their own funds. Monaco Crowdfunding invites you to invest in STARTUP MAKER, a French studio whose ambiton worldwide already relies on very beautiful entrepreneurial successes.